Jacqueline Siegel, President and Owner
Former Mrs. Florida America, Jacqueline Siegel has a full schedule, ranging from her role as a devoted mother to her roles as a model and actress. Married to Westgate Resorts CEO and Founder David Siegel, Jacqueline hasseven children nine and under. Currently, she is pursuing a promising acting career, recently appearing in Arnold Schwarzenegger's Terminator 3. She also recently co-starred with Jeff Speakman in The Caretaker, which she co-produced with her husband. Jacqueline is on the Board of Directors for Westgate Resorts and for the Westgate Resorts Foundation. She has a Bachelors degree in Computer Engineering Technology, and spent two years inducted into the Knights of Malta. Hobbies include skiing, tennis, painting and entertaining.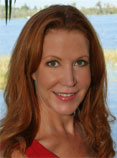 Lorraine Barrett has served the sw orlando area as a realtor for 23 years with coldwell banker residential real estate. Although feeling blessed to do a job that she loves every day, the most rewarding time spent has been working with local charities. She has served as a committee member for the Fall Galas for JDRF, high tea luncheons for seniors first and has held in home cocktail party for the Compassion Center of Central Florida last summer. She is proud to be a part of the thrift mart family. The president and founder of Thrift Mart, Jacqueline Siegel, has always inspired her to do more for our local neighbors. She feels that investing this time will make a difference in the life of a child, senior or working family in need.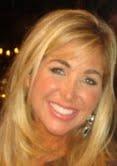 Megan Morris was raised in northern California and spent many summers working with her mother, an interior designer in San Francisco. After graduating from the University of Southern California with a Bachelor of Science degree, she worked in marketing and merchandizing as an art docent, investor, and business owner. Megan lived for several years in the Midwest and currently resides in Florida.
Megan has experienced the ups and downs of the real estate market firsthand. Through the rise and fall of home prices in California, Megan realized that the most successful sales all had one thing in commonthe houses were staged. After moving to Florida and witnessing the upswing of the rapidly expanding market, it was evident yet again that the staged homes were the ones getting top dollar. Years later, as that market changed, again it was the staged homes that moved while the others sat idle. The process of evaluating, and later staging, homes, led Megan to develop a system that specializes in staging secrets. This book was written to give anyone the closely guarded tools of staging, enabling a seller the ability to sell any house in any market.
Megan has given seminars to several different organizations regarding staging and is regarded as an expert in her field. Several articles have been written about her success in real estate magazines, and Megans home was featured in Frontgate Magazine. Megan has also appeared on radio and television, including shows on HGTV and The Food Network.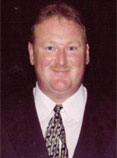 Cliff Wright is the Founder, President, and CEO of Royal Coach and Limousine, with responsibility for business planning and development and expansion of the company. Prior to Royal Coach and Limousine Cliff worked as Director of Operations for J.W. Mays, a large public commercial real estate company based in Brooklyn, New York, for 15 years, where he transformed 1 million square feet of retail space into office space. Cliff served on the Board of Directors as Secretary for the greater Jamaica Business Improvement District from 1990-1995 and served on the Board of Directors for the Fulton Street Mall Business Improvement District from 1994-2006. Cliff also held a Refrigeration Engineer Certificate and a Fire Safety Directors certificate for two large office towers in New York City.